Why is the ISO 27001 internal audit a crucial process?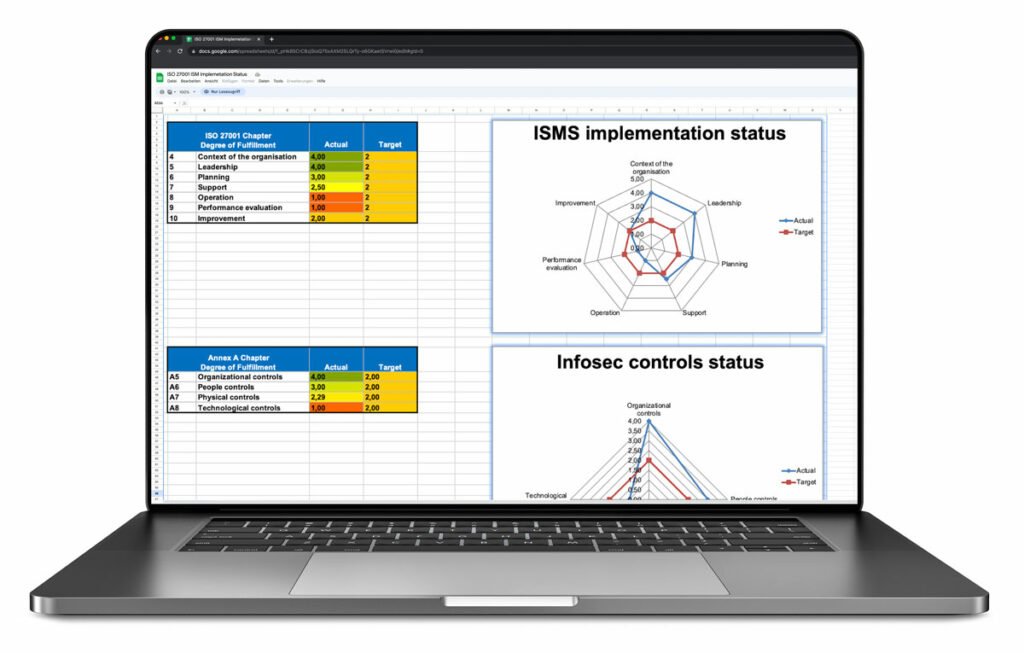 The ISO 27001 internal audit is a crucial process that involves a comprehensive review of an organization's Information Security Management System (ISMS). Its primary goal is to identify any gaps or shortcomings that could potentially impede the effectiveness of your ISMS and its objectives. ISO 27001 explicitly requires this internal audit function (as stated in clause 9.2).
Internal audits can be conducted by an independent third party, such as a consultancy. This is where we come in.
Our diligent internal audits provide the perfect foundation for your external certification audit, adhering fully to ISO 27001's requirement for an "independent internal audit". All too often, unqualified or biased staff members conduct internal audits, putting your ISO 27001 certification and company at risk. But with us, you're in safe hands!
At WHYSEC, we're committed to meeting your internal audit requirements. Our team of seasoned lead auditors is prepared and equipped to conduct robust internal audits for ISO 27001.
What we bring to you:
Initial GAP analysis or recurring internal audits
Comprehensive, full-scope audits
Remote or on-site options as per your convenience
Practical, implementable recommendations
Current, cutting-edge knowledge
Ensuring your successful certification on the first attempt
With WHYSEC, audit with confidence, secure your ISMS, and get certified successfully!
The internal audit process
Take a look at our straightforward, easy-to-understand audit process. It is defined by clarity and simplicity, making a task often perceived as complex, truly accessible.See how we make auditing uncomplicated and transparent for you:

What does the audit consist of?
Our internal audits encompass a mix of document reviews, video checks of your premise, and remote discussions with your staff. We examine relevant documents to determine if your established processes and procedures are adhered to effectively.
Our exhaustive audit plan covers:
Audit mission statement: Outlining objectives, criteria, and general information.
Audit plan: Offering a detailed timeline featuring audit times, subjects, methods used, and your designated representatives.
Our comprehensive audit report encompasses:
Audit specifics: Including duration, resources utilized, employees interviewed, and any interruptions or challenges faced.
Maturity rating: A five-level assessment (ranging from "incomplete" to "optimized" as per ISO 29190).
Evidence examination: Displaying the evidence examined and an audit trail for all areas within the ISO standard's scope.
Non-conformities: Pinpointing any areas that do not align with the ISO standard, thus supporting your continual improvement efforts.
Positive findings: Highlighting areas where your organization shows admirable practices and achievements.
ISMS and Annex A spider diagram: Showcasing your actual versus target score.
Management Summary: A straightforward, comprehensive summary outlining the relevant results.
Detailed Audit Framework: An in-depth framework that corresponds to all ISO requirements and controls.
The Audit Framework details notes, recommendations, additional examples, and findings. Information is arranged per chapter, with average values derived for each. It shows the maturity status of your ISMS according to ISO 29190 and underlines areas where your team excelled and where it faced challenges.
These audit plans and reports act as essential documents for your organization, demonstrating to external certification bodies that you're fulfilling the internal audit requirements as per the ISO standard. The internal audits consist of a combination of document reviews and remote discussions with relevant management and staff members. Through the review of relevant documented information, we assess whether the established processes and procedures are being followed effectively.
(Click on the picture to enlarge it)
How do we calculate the effort?
The pricing of our audit service depends on the scope of your ISMS and the size of your organization. The following example efforts are calculated for a company with the following parameters:
A remote audit
SMB with 50 employees
One location
Low complexity
One core product/service
Based on the calculation above, we estimate 3.5 days total audit effort.
Assess your ISO 27001 with a success guarantee! Request your internal audit offer today.
We are here to assist you in fulfilling your internal auditing needs through a streamlined three-step process:
If we have any questions regarding your requirements, we will call you back.
Fabian Weber, our ISO 27001 lead auditor with a decade of experience, will carefully evaluate your requirements and propose the most appropriate audit solution tailored to your organization.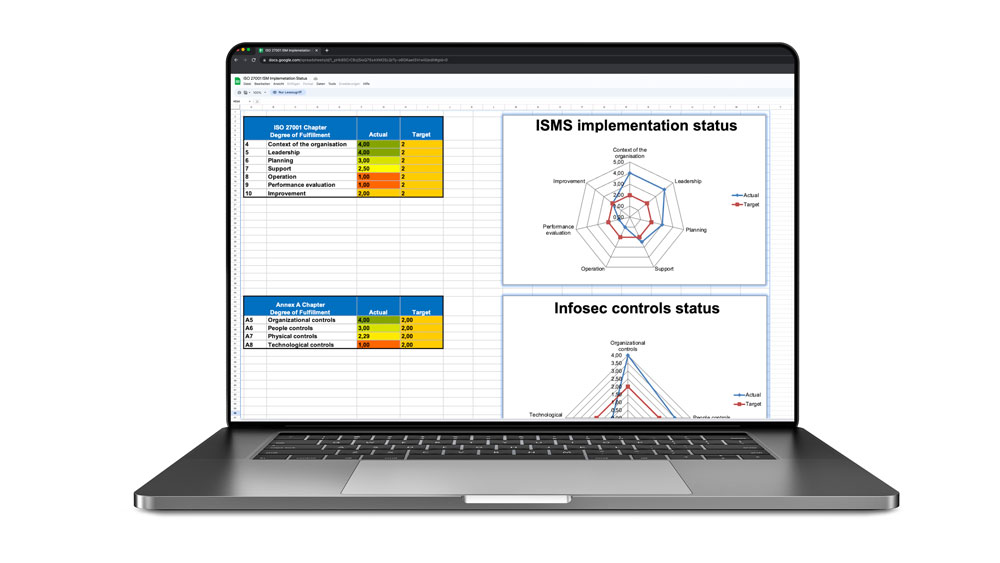 Why should you choose WHYSEC?
While auditing is an integral part of our offerings, our expertise extends across the breadth of an ISMS.
We understand the unique nuances that come with:
Navigating technical implementations

The nerve-racking experience of being an auditee
Steering audits and pinpointing focus areas
Empowering the C-suite
Streamlining with automated documentation
Concentrating on significant risk factors
When businesses choose our services, they aren't just selecting an auditor. They're partnering with a team dedicated to their success.
Here's how we make a difference:
We offer concise, actionable advice for implementing their controls, eliminating guesswork.
Our clients typically sail through their certification at the first attempt, a testament to our thorough preparation.
We ensure they are primed for their external audit with a comprehensive briefing.
Our detailed report encompasses all ISO controls, providing a full picture of their ISMS health.
Plus, a stamp of approval – our clients consistently give us a 100% recommendation rate.
Choose us to demystify the auditing process and empower your organization to thrive. We're not just auditors – we're your partners in achieving ISMS excellence.
Our ISO 27001 audit service vs. common audit services
Compare our innovative, customer-centric audit services with traditional ones. Experience the future of auditing and see firsthand how we are transforming the industry standard for the better:
Companies which received their ISO 27001 on their first try:
ISO 27001 Internal Audit FAQ's
What additional benefits does an internal audit offer?
Roman Firnkranz
2023-07-13T10:50:07+02:00
It confirms the health of your management system and assesses its operational efficiency, including identifying any inefficiencies in processes that may result in wasted time, effort, or resources.
It ensures compliance with statutory, regulatory, and management system requirements in your company's operations, processes, and procedures.
It provides senior management with visibility into the effectiveness or weaknesses of the management system, fulfilling the management review requirements.